hello from Hollywood! Mr Diagonal has been making his talkie premier in the film Emily or Oscar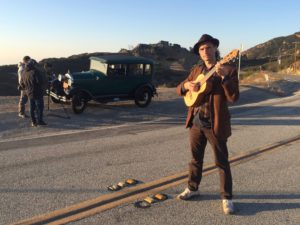 Here he is on set in the Santa Monica Mountains. He'll also be composing for the film.
And he just shot his own Hollywood video for 'Sunset and Vine'.
Coming soon to a screen near you!!